Hotel Villa Bruna... like feeling at home.
San Mauro Mare is a small town on the Adriatic Riviera of Romagna, a tourist village open where you can spend a quiet and peaceful holiday destination which makes it a particularly suitable for families. On the beach you can enjoy various entertainment activities, sports and fun.
Take part in many parties and events that are held each summer in the country,
attending flea markets and theme nights.
For those who love sports you can hike the hills of cycling, reach nearby golf courses and mini golf, tennis courts, mini track and also for those who love horseback riding:
a part of Romagna to be seen and discovered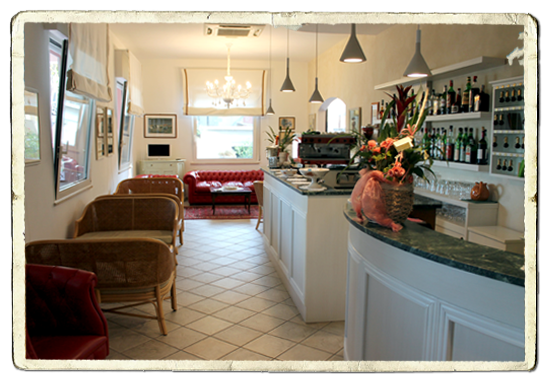 A HOTEL WHERE YOU CAN MEET UP WITH FRIENDS
The Hotel Villa Bruna *** is located on the central square of the country just a few steps from the sea; Elegant and reserved, it offers a special atmosphere that will allow you to spend moments of absolute relaxation to be dedicated to restoring body and mind.
The garden together with the porch are really unique spaces to enjoy a drink and converse.
Hotel Villa Bruna *** has its own parking area attached to the hotel.
The services offered are very cared for by the owners according to a very demanding family tradition.
HISTORY AND PHILOSOPHY
Hotel Villa Bruna ***
is one of the structures with the greatest tradition of hospitality in the country and the Riviera
.
The family that runs it since the year of its construction (1956) belongs to
one of the first families of hoteliers of S. Mauro Mare
.
Our attention has always been paid to
the guest as a person as an occasion for shared meetings and knowledge, escaping the merely economicist logic of the mass tourism market
, which sees tourism as a mere economic resource.
COMMON ENVIRONMENTS
The Hotel has large common areas both open-air with
the loggia and the garden, both inside with the bar area, TV and reading room with a small library, a space dedicated to chess. The SPA with sea view
is an ideal place for relaxing after the beach.